In the following video, CIO Graham Bishop and Investment Manager Jaisal Pastakia discuss the challenges that faced income investors in 2020, not least the biggest cuts to global dividends in history. Jaisal describes how changes were made to the Handelsbanken income funds to mitigate some of the potential fall in income, and explains how investing in 'alternative' types of assets has helped to generate yield.
Providing solutions for income-seeking investors is one of our specialisms. We have a robust track record of delivering stable, sustainable levels of income and growing our customers' capital over the long run.
Focusing on sustainable, regular income
From supporting their retirement to meeting ongoing financial commitments, there are many reasons why our customers might require a regular income from their investment portfolios.
Our income funds aim to deliver positive financial returns after the effects of inflation are removed, over any given five-year period. In response to different risk appetites, we offer the choice of a cautious (Income) or balanced (Income Plus) approach, as well as the option to withdraw or reinvest the income received.
Two income options to meet different customer preferences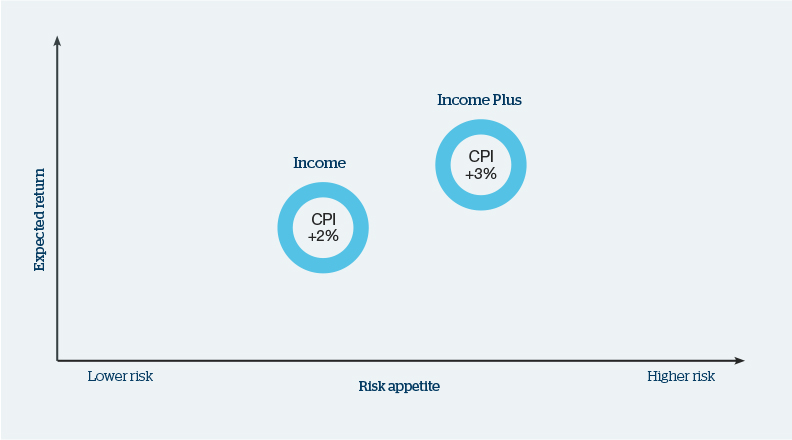 Source: Handelsbanken Asset Management
Using a range of asset types to meet customer goals
As multi asset investors, we are able to manage money creatively and pragmatically, moving across asset classes, countries and sectors to find the world's best income opportunities.
The income we uncover can come from dividends (via shares), coupons (on bonds), rent (from property), and many other sources. The level of risk and targeted returns for our two income strategies is reflected in the precise mix of asset types they contain.
Dynamically selected asset blends to match chosen risk and return levels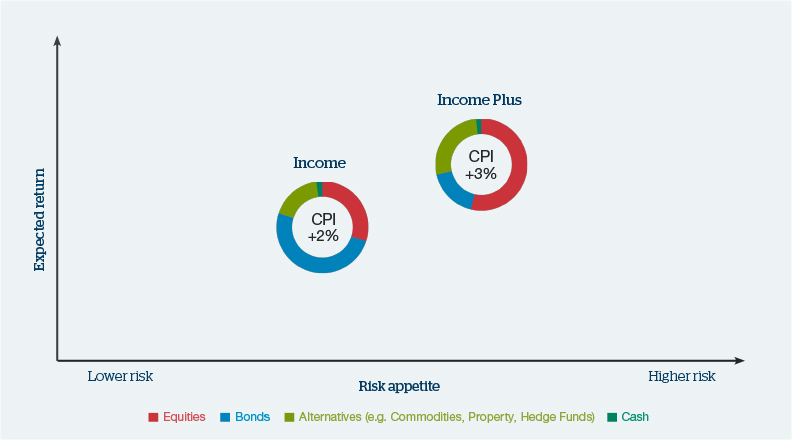 Source: Handelsbanken Asset Management
Regular payments without drawing on investment capital
Our income customers receive sustainable pay outs from our strategies on a monthly basis, with quarterly 'top ups' made to pay out any excess returns. Our income strategies provide 'natural' distributions of income – we do not make pay outs from investment capital.
Find out more about our income funds
Latest Thinking: Income
Showing /
Find out more about our sustainable and core funds and how to invest
Showing /